Living in Sofia
Usfull Information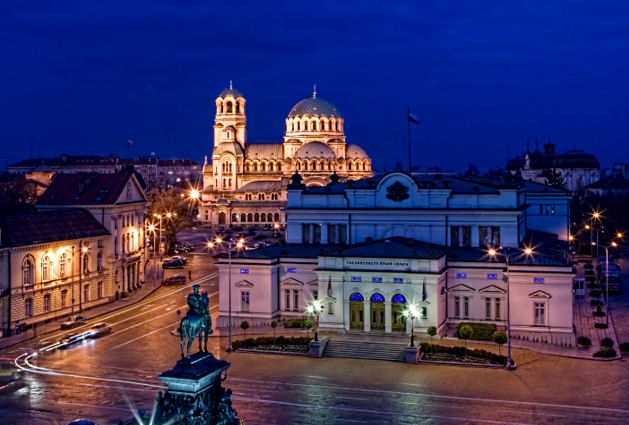 Transport – getting around Sofia and Bulgaria

Public transport in Sofia is organized and operated with trams, buses, trolley buses and metro. You can choose to buy single-travel tickets, multi-travel tickets, monthly, quarterly, half-year or annual public transport travel cards. You can also buy a top-up electronic card. All of these are available for purchase in kiosks and most stations.
Sofia is also widely-known for the private minibuses which operate as an alternative to public transport.
The famous yellow taxis also provide you with options to travel as public transport services are limited during night times. We advise you to check the Taxi companies and their fares. Make sure you use officially registered and licensed taxicabs with recognizable stickers for registration, fares and company phone numbers.
Living costs

The cost of living is low in comparison to other European capitals. NBU is located out of the City Center and most of the students living close to the campus share private rented accommodation. The average monthly costs including accommodation would be about 800-1000 BGN depending on personal habits and preferences.

Accommodation
NBU offers accommodation in join cooperation with other universities of Sofia. A shared room would cost around 80-120 BGN. Places are subject to availability and early booking.
Prices for private rented accommodation vary depending on the location you would choose to rent. The average price for one bedroom apartment in the City Centre costs around 400.00-600.00 BGN and the price for one bedroom apartment outside of Centre is in between 300.00-400.00 BGN.

Money matters
Studying and living in a foreign country would normally include money planning. For making cash management easier most students prefer to open an account with a local bank. Before opening a bank account you may want to consider the terms and conditions. Please note that each bank has its own requirements in terms of necessary documentation. Opening a bank account can take some time so make sure you plan your finances accordingly.
Please find a list of the registered and licensed banks in Bulgaria.


Eating out and Night life
Sofia is a city with wide range of restaurants, pubs, clubs, disco, coffee shops and fun places. Many of them are available until late night and provide varied musical and entertaining programs. The regular pubs and restaurants offer lunch, dinner and drinks with very affordable prices (you can check the regular prices in middle range restaurant here). Many of them also deliver food to your home until 12 p.m.
Cultural heritage and sight seeing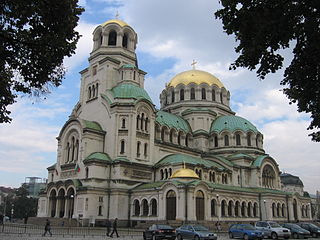 Alexander Nevsky. One of the symbols not just of Sofia but of Bulgaria itself, this massive, awe-inspiring church was built between 1882 and 1912 in memory of the 200,000 Russian soldiers who died fighting for Bulgaria's independence during the Russo-Turkish War (1877-78).
Designed by the Russian architect AN Pomerantsev, the church was built in the neo-Byzantine style and adorned with mosaics and gold-laden domes. The cavernous, incense-scented interior is decorated with naturalistic murals, pendulous chandeliers and elaborate onyx and alabaster thrones.
A door to the left of the main entrance leads to the Aleksander Nevski Crypt . It displays Bulgaria's biggest and best collection of religious icons dating from between the 5th and 19th centuries, brought here from churches all over the country.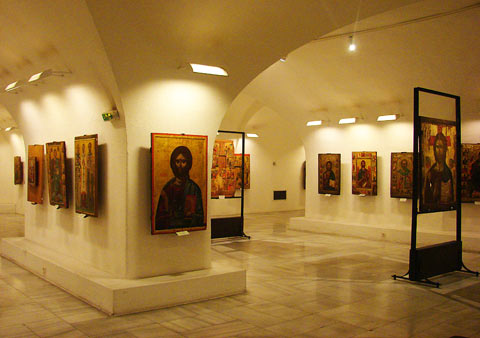 Alexander Nevsky Crypt Icon Museum. In the construction of St. Alexander Nevsky Cathedral the ground floor was planned to be a tomb for the Bulgarian kings. But none of the kigs was buried there ever. Therefore in 1965 the space under the church was converted into a branch of art National Art Gallery for Orthodox art .
The museum of icons inside the Alexander Nevski cathedral crypt houses what is claimed to be the largest collection of Orthodox icons in Europe. The collection of works covered a long period – the adoption of Christianity as the official religion of the Roman Empire in the fourth century to the Bulgarian National Revival (XVIII – XIX century) and is represented mainly by icons.
The exhibition includes over 200 icons from the 13th to the 19th century, three fragments of wall paintings, engravings and other antique religious artifacts.
A big impressive exposition of icons from all parts of Bulgaria is exquisitely exhibited in the crypt. Artisans and artists have worked for 30 years in order to establish the cathedral crypt where you will admire at 300 frescoes and decorative elements of marble, onyx, alabaster and gold.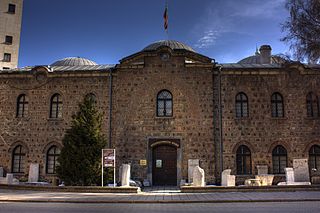 National Archeologic Museum. The Museum of Archaeology hosts the most numerous collections in Bulgaria and its exhibitions reveal it as one of the most important centers in the country for promotion of the cultural heritage of present day Bulgaria.
It occupies the building of the largest and oldest former Ottoman mosque in the city, Büyük camii ("Grand Mosque"), built around 1474 under Mehmed II. The museum was established as a separate entity in 1893 as the National Museum with its headquarters in the former mosque that previously housed the National Library between 1880 and 1893 and a military hospital during the Russo-Turkish War (1877-1878).
The museum was officially opened and inaugurated in 1905, as by then all archaeological exhibits previously kept all over the city were moved there:
Prehistory Hall - located at the lower floor of the northern wing. It displays a collection of items dating from 1,600,000 BC to 1,600 BC. The collection is chronologically displayed and includes various findings from caves in Bulgaria, tools of the earliest humans who inhabited its modern territory, drawings, simple pottery, ritual items and many others. It subdivides into an Early, Middle and Late Paleolithic collection, Neolithic collection, Chalcolithic collection, and Bronze Age;
Treasury - displays grave inventory and other treasures from the late Bronze Age to late Antiquity. Two of the most well-known Bulgarian treasures are located here: the Valchitran and Lukovit Treasures;
Main Hall - located at the first floor of the main building. Hosts a collection of diverse items ranging from ancient Thrace, Greece and Rome to the late Middle Ages;
Medieval Section - located at the second floor of the main building. Includes a gallery of medieval books, woodwork, drawings, metal objects and other items characteristic of the era.