Department Chair
Prof. Kristian Bankov, PhD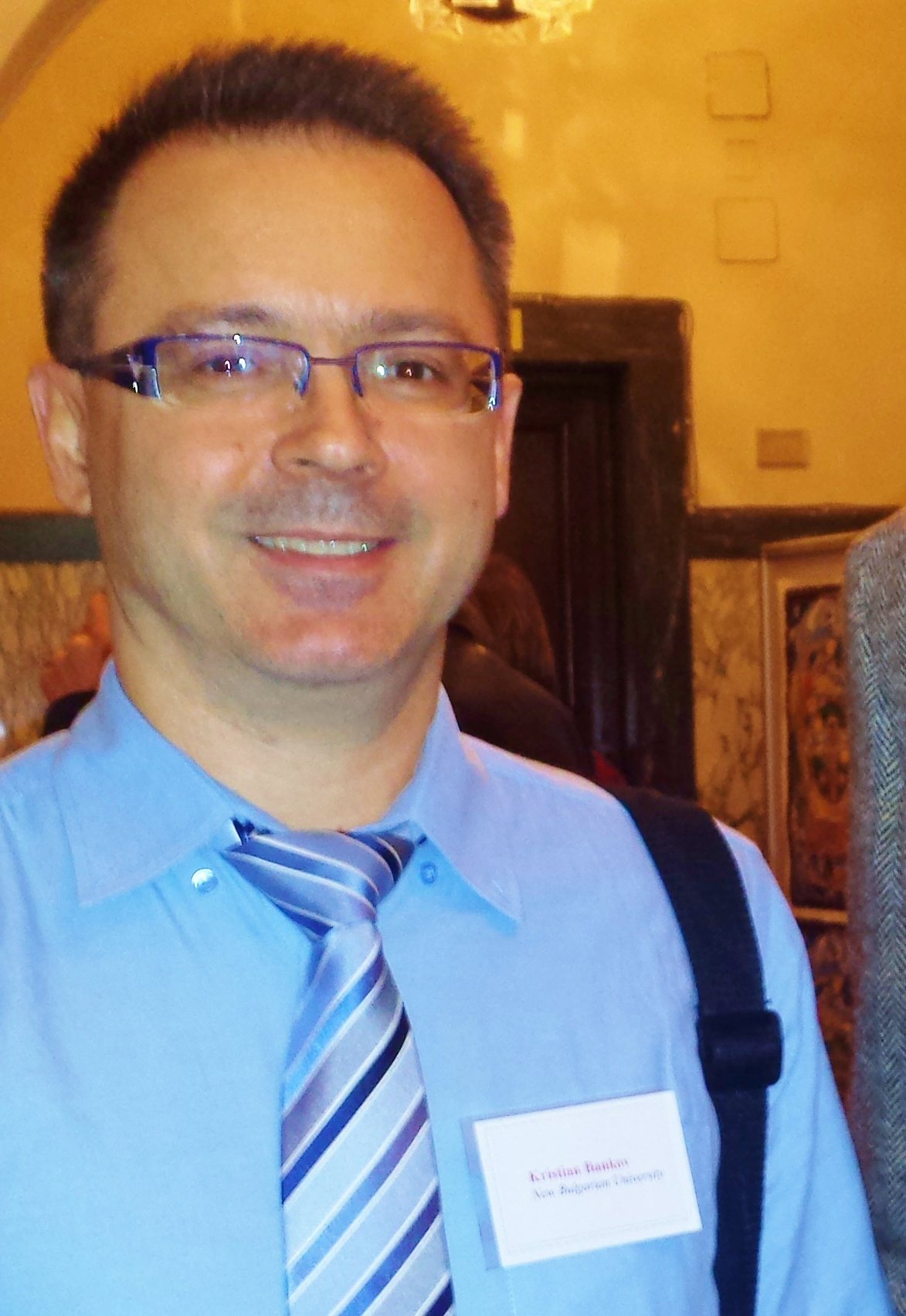 Kristian Bankov (born 1970) is a professor of semiotics at New Bulgarian University and Department Chair of the Southeast European Center for Semiotic Studies. He heads the organizing team of 12th World Congress of the International Association for Semiotic Studies. His interest in semiotics dates back to the early 90s when, as a student in Bologna he attended the courses of Prof. Ugo Volli and Prof. Umberto Eco. Bankov graduated in 1995 and has since taught semiotics at NBU. In 2000 he defended a doctoral thesis at Helsinki University under the guidance of Prof. Eero Tarasti. In March 2006 he was awarded the academic title "associate professor in semiotics" and in 2011 he became full professor of semiotics. Currently Professor Bankov is the Secretary General of the International Association for Semiotic Studies, elected at the 12th Congress of the Association held at NBU, Sofia in 2014.

The scientific interests of Prof. Bankov were initially in the field of continental philosophy of language, philosophy of Bergson and existential semiotics. He then focused his research on sociosemiotics and issues of identity. Since 2005 he has been exploring consumer culture, while recenty his interest has been directed to the new media and digital culture.

Kristian Bankov is the author of five books the last of which is "The Digital Mind. Semiotic Explorations in Digital Culture" Springer, 2022, and numerous articles in Bulgarian, English and Italian. He has been engaged in international activities and since 2006 he has been the chief organizer of the annual international Early Fall School of Semiotics (EFSS), while since 2007 he has been a representative of the Balkans in the Executive Board of the IASS/AIS.

Contacts
Building 1, Office 111
tel. +359 2 8110111 ; +359 2 8110171
e-mail: kbankov@nbu.bg