Cercle de Kristeva Appel à contributions Sofia 21-23 Mai 2020
Appel à contributions

Sémiotisation et transsubstantiation : Julia Kristeva et le 21e siècle
(Cercle Kristeva, 21-23 mai 2020)
Organisé par le Centre d'études sémiotiques d'Europe du sud-est auprès de la Nouvelle université bulgare
Date limite pour les résumés: 15 Janvier 2020
Info: kristevacircle@gmail.com
Conférenciers principaux: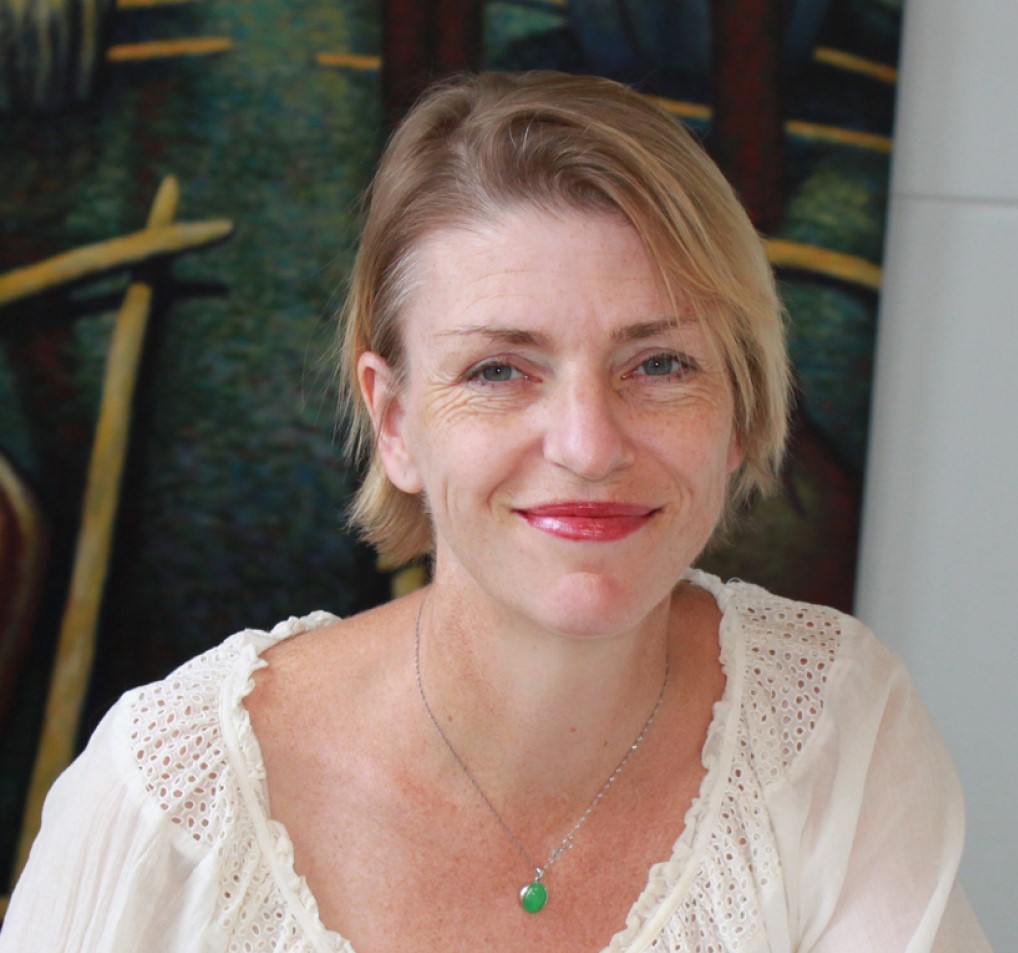 Cecilia Söderback est professeure d'esthétique à l'Université de Södertörm. Ses intérêts sont concentrés sur la relation entre art et politique dans la culture contemporaine. Elle a publié largement sur l'art, la psychanalyse et la théorie critique en questionnant en particulier comment l'art et l'esthétique nous invite à repenser les concepts politiques. Son projet le plus récent vise à reconfigurer l'histoire de l'esthétique à partir des œuvres de Descartes sur la subjectivité. Durant des années Söderback reste très active dans un contexte international et elle a enseigné dans différents place en Etats Unis et en Europe. Elle est l'auteur de nombreux ouvrages parmi lesquels sont : Doing Aesthetics with Arendt; How to See Things (Columbia University Press, 2015), Regionality/Mondiality , ed. with Charlotte Bydler (Södertörn University Press 2014), Translatability, ed with Sara Arrhenius and Magnus Bergh (Albert Bonniers Publisher 2011), Kristeva and the Political (Routledge 2005), The Antigone Complex; Ethics and the Invention of Feminine Desire, (Stanford University Press 2005).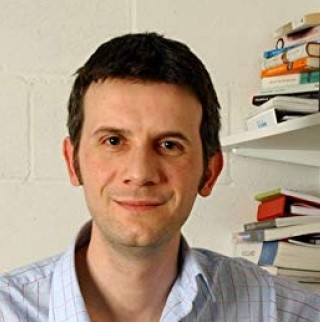 Wilian Watkin est professeur de philosophie contemporaine et de littérature à l'Université de Brunel. Il est l'auteur des livres : In the Process of Poetry: The New York School and the Avant-Garde, On Mourning: Theories of Loss in Modern Literature, The Literary Agamben: Adventures in Logopoiesis, A Critical Introduction to Badiou's Logics of Worlds. Ses livres les plus influents sont Agamben and Indifference et Baddiou and Indifferent Being compose les deux premières parties de sa multi volumes critique de la philosophie de la différence et le développement d'une nouvelle conceptualisation de la pensée en termes de l'indifférence. Le troisième volume du projet est nommé Indifference et doit apparaître en 2021. Il sera accompagné par Deleuze and the Consistency of Indifference et par Extensionalism and Indifference. Watkin a publié sur une large variété de penseurs incluant Nancy, Derrida, Arendt, Walter Benjamin et bien sûr Julia Kristeva.

---
Dans l'introduction générale de sa trilogie consacrée au « génie féminin », Kristeva indique que Hannah Arendt, Melanie Klein et Colette ne sont pas vraiment exclues, pas vraiment marginalisées, mais plutôt « hors de rang » : elles transgressent les frontières entre les disciplines ; elles ne respectent pas les allégeances ethniques ou politiques ; elles défient « la gauche » et « la droite » institutionnalisées ; elles sont des rebelles qui préfèrent suivre leur liberté d'explorer en dehors des courants, des institutions, des partis ou des écoles dominants. Un demi-siècle après la publication du premier livre de Kristeva, Semeiotike (1969), il est hors de doute que son propre œuvre fait partie de ce « hors de rang ». En outre, au fil des années, Kristeva a élaboré une impressionnante élucidation théorique des conditions ontologiques et historiques qui ont imposé la singulière destinée du génie féminin. De plus, tout comme l'œuvre de ses héroïnes, la contribution de Kristeva est à la fois hors de rang et au cœur de son époque (ou de ses époques).
Dans l'esprit de ce croisement entre le singulier et le commun, la huitième rencontre annuelle du Cercle Kristeva lance un appel à contributions concernant à la fois les aspects uniques du multivers conceptuel de Julia Kristeva et son engagement dialogique dans les débats intellectuels et politiques avec ses prédécesseurs et ses contemporains. Où la pensée de Kristeva se positionne-t-elle par rapport au « moment philosophique » français de la seconde moitié du 20e siècle (Lacan, Deleuze, Derrida, Irigaray) et quel est son rapport avec les tendances de la philosophie d'aujourd'hui (Judith Butler, Badiou, Agamben, Laruelle) ? Dans quelle mesure son œuvre est-elle liée aux écoles de théorie littéraire d'Europe de l'Est de Jacobson et Bakhtine à Lotman ; à la linguistique d'Emile Benveniste que Kristeva appelle à plusieurs reprises son « maitre » ; à l'anthropologie structuraliste ; à l'apparition de la sémiotique ? Comment l'exploration psychanalytique des nouvelles maladies de l'âme influence-t-elle ses engagements politiques et son appel à réinventer l'humanisme des Lumières non pour le désavouer, mais pour reconsidérer son optimisme face au problème du « mal radical »?
Un des concepts majeurs de Kristeva, la sémiotique, est par défaut couplé avec le symbolique. Ce concept des débuts de Kristeva, qui émerge de son étude de la poésie d'avant-garde (Lautréamont et Mallarmé), apparaît dans le titre de cette conférence comme co-opposé (comme l'aurait dit Lotman) à un autre terme qu'elle développe beaucoup plus tard dans son travail sur le roman moderne (Proust et Colette). Ce couplage, tout en insistant sur le sensoriel et l'incorporation dans la littérature et l'art, nous conduit dans deux directions opposées au-delà du symbolique, au-delà du psychologique, au-delà de l'humain et, finalement, au-delà du biologique : à la « musique des sphères », aux pulsations des quanta et des étoiles, d'une part, et aux incorporations virtuelles et digitales, de l'autre. Les contributions orientées vers la relevance de l'œuvre de Kristeva pour les débats post- et trans-humanistes, ainsi que des domaines évolutifs tels que les logiciels et les jeux électroniques, sont donc eux aussi les bienvenus.
Enfin et surtout, la conférence donnera aux participants la possibilité de visiter la ville où Kristeva a reçu son éducation et a écrit ses premiers textes. Il est à noter que le 24 mai est le jour de la fête de l'Alphabet, un sujet que Kristeva a abordé plusieurs fois.
Les langues officielles de la conférence seront l'anglais, le français et le bulgare.
Comité de gestion de la conférence : Miglena Nikolchina (Université de Sofia), Kristian Bankov (Nouvelle université bulgare), Albena Stambolova (Nouvelle université bulgare).
Le Cercle Kristeva soutient la recherche sur ou influencé par la philosophe, la psychanalyste et la romancière Julia Kristeva. Notre mission est d'établir et de promouvoir le savoir sur Kristeva de manière nationale et internationale. Le cercle est fondé en 2011 par Fanny Söderbäck(DePaul University) et Sarah Hansen (California StateUniversity at Northridge) avec le soutient de Kelly Oliver(Vanderbilt University). Pour plus d'information veuillez visiter notre site internet : www.kristevacircle.org
Registration fee: 50 Euro (40 Euro for IASS members) The fee includes: access to all lectures, workshops, seminars and round tables; badge and materials; coffee breaks, small welcoming reception on 21 May.
For more information: www.kristevacircle.org kristevacircle@gmail.com facebook
The conference is organized by the Southeast European Center for Semiotic Studies, with the support of the STRATEGIC DEVELOPMENT FUND of New Bulgarian University
The conference is an event under the auspices of the International Association for Semiotic Studies